Club Lake Cathie welcomes you to a world of endless entertainment and relaxation. Whether you're a visitor or a member, our exceptional facilities and diverse clubs guarantee an unforgettable time.
---
Introducing Rita's Bistro, a culinary delight that will tantalize your taste buds. Indulge in exquisite flavors prepared by our talented chefs.
Planning a special event? Look no further! Club Lake Cathie has a great function room to seat up to 100 guests, providing the perfect space for both social & corporate events.
Reserve your table now at 02 6585 5701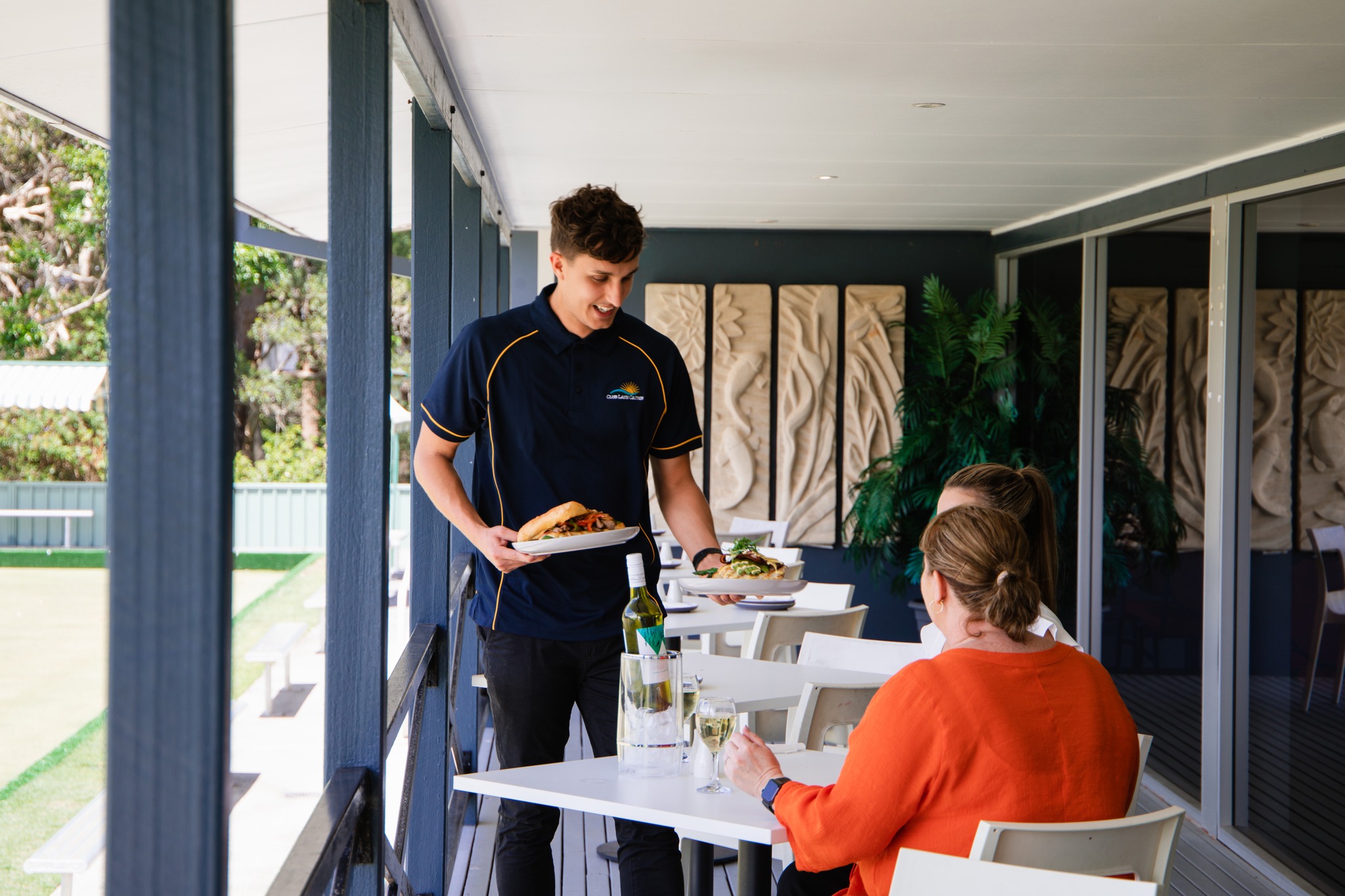 Open Tuesday to Sunday for lunch and dinner, it's the perfect destination to savor delectable dishes with family and friends.
Host your function with us
Whether it's an intimate gathering or a grand celebration for up to 100 guests. Let us help you create unforgettable memories.
---
Club Lake Cathie invites you to explore our extraordinary facilities and clubs. Immerse yourself in excitement, leisure, and camaraderie.
Plan your visit now and embark on an unforgettable experience.
Contact us today at 02 6585 5701
"Fantastic club, friendly staff with great customer service, and sensational bistro."
"The people are very friendly and everyone is made to feel welcome and included. I would highly recommend the club for a fun night."
"Great staff nice cold beer and great meat & seafood raffles"
"Great friendly staff, so helpful."
"Great night, caught up an old friend, made some new friends and the beer comes in a proper schooner glass"
"Top place. Top blokes. Would bowl there every day if I could"
"Good people, conversations, food and the bowling is excellent"
"The people are all really friendly. And the club facilities are improving all the time."
"great atmosphere, friendly service, lovely food, generous servings"
"The best little club on the mid north coast, great atmosphere, awesome greens and a great restaurant."
"The meal was delicious and the members very friendly. Will definitely recommend this club to everyone."
"A fun afternoon playing barefoot bowls. Thanks for organising"